Let yourselves be enthralled by new combinations of taste
Florence, city of art, beauty and good eating! Get lost among the streets in the historical district with a gelato cone by RivaReno in your hands and make your day even more pleasant. Our Italian gelato lab uses every day the best quality ingredients, to produce the best Italian and exotic fruit flavours.
According to the season, you will find a range of unique flavours: from the traditional classic ones, like the fruit or dairy-based flavours such as pistchio, to the exotic recipes reinterpreted by RivaReno with creativity. An example? Be seduced by the Indian aroma of Mango Heera, a gelato made fresh daily made only with the finest varieties of Indian mangos (Kesar or Alfonso) and yogurt.
Write Your Own Review
Our schedules
Via Borgo Degli Albizi, 46/R, Florence
Monday-Sunday: 12:00 - 24:00
Natural gelato
In our gelato shop in Florence you will be able to see our gelato makers at work thanks to the special open-plan gelato production lab: discover how much passion and efforts we put into our gelato production and verify the high quality of our job.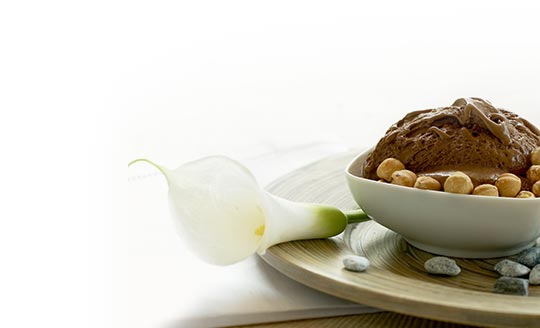 About us...
Excellent gelato! I think I have never tried such a good gelato! Excellent taste, dense and creamy, in other words a "true gelato". I recommend the "Countess" flavour, it is delicious and original.
Excellent. Delicious gelato: since I don't live far form Florence, sometimes I drive 25 km just to have an gelato at RivaReno! It is really worth it.
Unusual flavours. Very good, creamy, not fat and not too sweet. I recommend the  Countess flavour, delicious and original.